EVENT CALENDAR
"You cannot get through a single day without having an impact on the world around you. What you do makes a difference, and you have to decide what kind of difference you want to make." ― Jane Goodall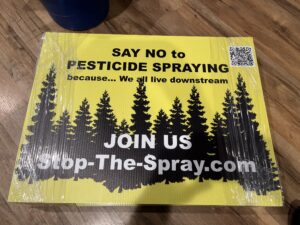 Protect Oregon Watersheds
PUBLIC PROTEST
Location: WALDPORT Hwy 101 and 34
Our chance to make some noise and build community support!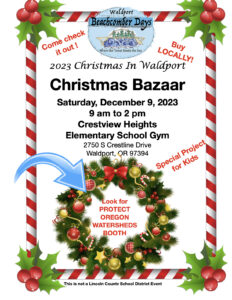 Saturday
Dee. 9, 2023
Crestview Heights School
Beachcomber Days
Information Booth
Location: Crestview Heights Elementary School
Join us at the Christmas Bazaar- help visitors make Christmas ornaments PLUS visit with community encouraging Protecting Oregon Watersheds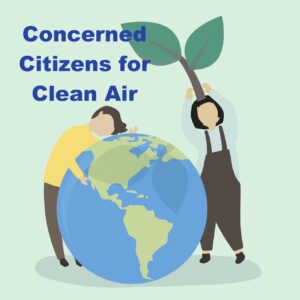 Citizens for Clean Air
FRAGRANCE FREE EVENT
PUBLIC Meeting- Presentation
Location: Details coming soon…..
17 years SPRAY FREE on Coast Hwy- learn how they are doing it!